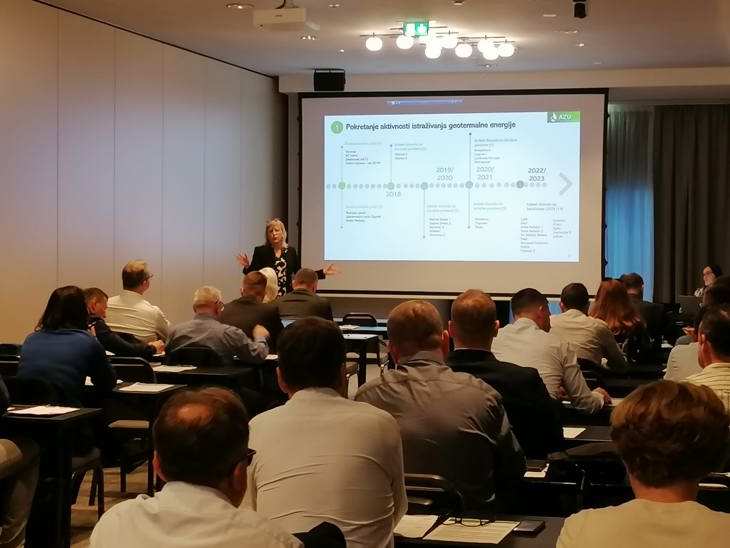 The Croatian Hydrocarbon Agency organised an innovative workshop entitled "Implementation of geothermal projects" to promote faster implementation of geothermal projects in the Republic of Croatia.
The workshop was led by the Director of the Geothermal Sector, Martina Tuschl, the Head of the Geothermal Potential Development Department, Ljiljana Zornjak, and Zorica Kurešić, Senior Expert Advisor of the Geothermal Facility Development Department.
The workshop was attended by investors, holders of licences for geothermal water exploration and representatives of local communities.
This educational initiative aims to help geothermal water exploration licence holders better understand their rights and obligations under the legislation.
Geothermal projects present a dual challenge, both technically and legally. This workshop will enable participants to gain a deeper understanding of the processes and legal procedures with mutual acquaintance, discussion, dialogue and exchange of experiences of permit holders, all with the aim of jointly contributing to the development of geothermal projects in the Republic of Croatia.